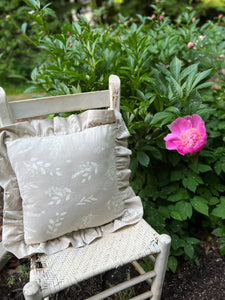 Ruffled throw pillows are having their moment!  Every major catalog is now selling ruffled throw pillows and I have to admit—they are pretty darling!  So I decided to learn how to make my own.  And now that I've made a few, I decided to share my method with you. These pillows require some patience, but they are not difficult to make at all.  The most time consuming part is creating your ruffle. It usually takes me about 20-30 minutes to create the ruffle, so I will take that piece over and gently tug my threads while watching a TV show. ...
---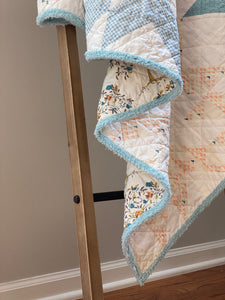 Whenever I share my treasured Phoenix quilt, I always get asked two things: What is that binding?   and How do you do that? I get it.  The very first time I saw chenille it binding was on the Sweet Home Quilt made by Sharon Holland of Sharon Holland Designs.  My mind was blown and I asked those same two questions! Before I give you a step by step tutorial, let me tell you a little bit about chenille it.  Chenille-it is a bias tape that "blooms" in the wash.  You sew it on to your project like you would a...
---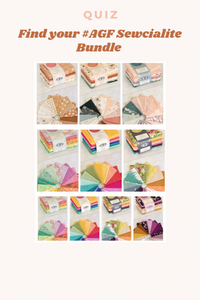 As you know, I'm an AGF Sewcialite this year!  When I was a teenager, I loved taking quizzes that promised to match me with my ideal style, my ideal job, etc.  It was so fun to take those magazine quizzes and I wanted to capture that feeling again. There are 10 AGF Sewcialite bundles and they each are so gorgeous in their own right.  Take the quiz below to find your "ideal" bundles!   I'm partial to Beloved myself, but I am admittedly biased. Have fun and remember this is for entertainment purposes only.  You can read all about the Sewcialite crew...
---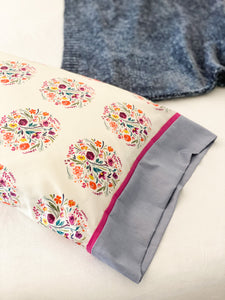 Spring time is when I love to do a bedding refresh!  Pillow cases are a wonderful way to spruce up a space and make something unique. A pillow case was one of the first things I ever made.  If you can sew a straight line—you can make these pillow cases. What I love about using this "burrito" method of making a pillow case is that it creates a lovely finish and the use of French seams means there are no raw seams to fray when you wash them. I like to use Art Gallery fabrics quilting cotton for my pillowcases. ...
---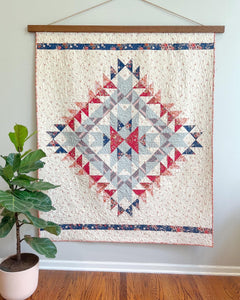 Shown: Vista Quilt made in April 2023. Pattern by Sharon Holland. Fabrics are Kindred by Art Gallery Fabrics, also designed by Sharon Holland.  In the last five weeks, my life has changed in ways that will impact me forever.  I've experienced grief in a raw, unnerving way.  And in the middle of all of it, I had to stay creative and keep sewing at a time when I just wanted to huddle up and die myself. I am still navigating through this.  Maybe in a few weeks I'll have better answers, but I wanted to share what I've learned and...