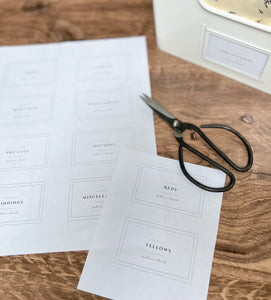 Hello everyone! You may have recently received my free fabric stash labels or maybe you are just in the organizing spirit!  There is something about fall cleaning that makes me so happy--can you relate? Anyhow, I decided to share my organizing system with you!  I figured it would be great to have a game plan to use with my free downloadable labels.  (Just click on the link to subscribe and get your free set!) In case you didn't know, organization is one of my favorite things.  I love watching shows like the Home Edit or other shows that show "Before" and...
---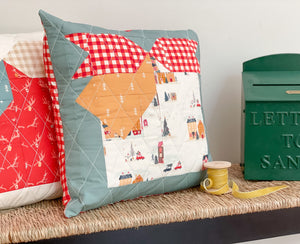 Hello fellow quilters! It is that time of year when we start to plan what quilts we will be making for loved ones!  Is there anything better than the joy of a quilt wrapped under the Christmas tree?  I think not! 😊 But it can be tricky to find the perfect pattern for that someone special so I've hunted down some of the best patterns for you to make this holiday season and even included some info on who might like them best.  Read on for all the info. 1.  The Christmas Tree Farm Quilt by Brittany Tunison of White...
---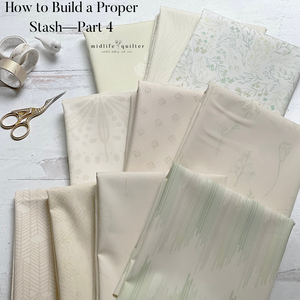 Hello fellow quilters! We have come to the final lesson in building a proper stash!  Today we are going to talk about low volumes--another "unsung hero" of the quilt fabric world. Before I talk about the importance of low volumes, I want to give you a little history about myself.  I graduated with a degree in Art History and spent significant time doing gallery work at the campus art gallery.  I also worked part time in custom framing.  One of the most significant things I learned from these two things was about a little thing called "visual rest." If you...
---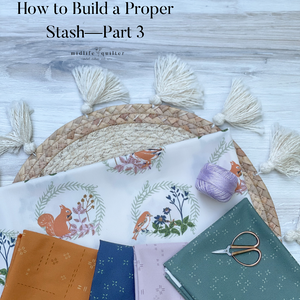 Hello, my fellow quilters! Today we get to the exciting part of stash building--how do you elevate your stash to get that professional, "oh-I-just-threw-this-together-from-my-stash" look? I remember when I was a new quilter and I would look on with a touch of envy when quilters on Instagram would casually flaunt their coordinated pulls all "from their stash."  Meanwhile,I would look at my bins and felt it was every kind of fabric under the sun, yet I couldn't put even four colors together.  For me, the secret ended up being....blenders. I said last week that prints are my favorite, but I...
---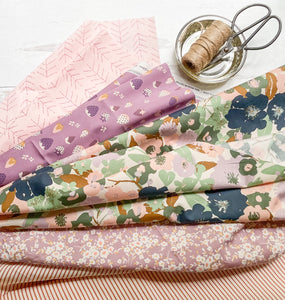 Hello quilty friends! This week, I am going to talk about my favorite category, PRINTS!! Prints are the star of the show…the scene stealer…the main attraction.  You don't even know how hard it was for me to resist making prints the part 1 of this blog series, but I didn't for one very important reason—this is about stash building—not bundle curating. What's the difference?  I'll answer that with a question of my own. How many of you have bins full of fabrics you love and when it comes time to make a quilt—nothing coordinates?  My guess is you fell prey...