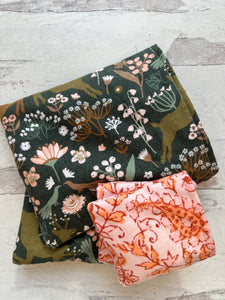 Even though spring is starting to spring, the nights and mornings here in West Michigan can still be quite chilly. One of the most useful sewing projects I know is the corn heating pads my mother in law used to make for us! Every Christmas, we could count on them to be in our Christmas stockings.  But these last couple of years, my mother in law has been spending her winters in Arizona.  (She is so lucky!) So it has now fallen on me to make the corn heating pads we love so much! I made a few at...
---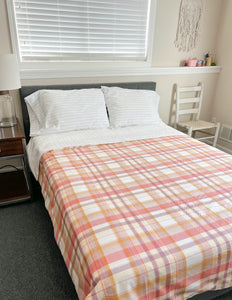 This post is written as part of my AGF Sewcialite Series and is sponsored by Art Gallery Fabrics.  This post also contains affiliate links, which means that I may earn a small commission when you purchase through these links.  There are no additional costs to you.  Although it isn't quite spring yet, we've had a few sunny days here in West Michigan and some of the birds are flying back to stay! Spring cleaning is one of my favorite things and it also always makes me want to refresh the house linens.   When I saw these new 108" widebacks available from...
---
• beginner quiler • beginner quilt • free • log cabin • pattern • quilt pattern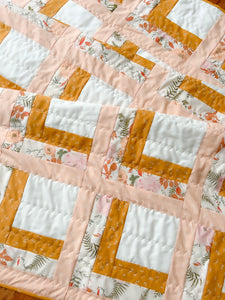 Hello everyone! My first ever release day is finally here!  I designed the Open Window quilt with new quilters and seasoned quilters in mind. This is the first in what I'm calling my Essentials Collection. The Essentials Collection will be a library of easy-to-make patterns using traditional blocks.  My goal is to help new quilters build skills and also to provide seasoned quilters with ways to expand their creativity. The Open Window pattern does both.  Read on for more details on a few ideas on how to make this quilt extra special. Here she is! Isn't she a beauty?  ...
---
• basting • new quilter • tutorial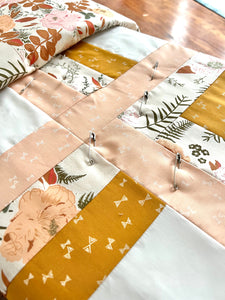 Please note:  this post contains affiliate links which means that I may earn a small commission (at no additional cost to you) if you purchase items from these links.  I only recommend products I trust and use myself.   Hello, fellow quilters! I shared this hack on how to baste a quilt on an ironing board and several of you messaged me to let me know you wanted a full tutorial on how I did this. Traditionally, I have pin basted quilts on my floor.  This meant clearing a space, cleaning it thoroughly, and then crawling all over the floor...
---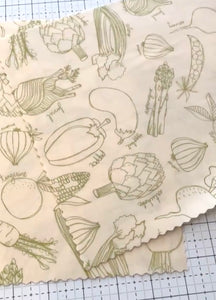 It's no secret that everything costs a fortune nowadays.  Around here, one of the ways we save money is to re-use items whenever we can.  So when I saw reusable beeswax wraps popping up on social media, I was intrigued. While you can always purchase them, I was interested in learning how to make them myself.  It would be a perfect way to use fabric from my stash to make more as needed.  Read on for the supply list, how to and some important notes! (And you can see a quick reel about the process I made here) Supply...